FREE SHIPPING

on all domestic US orders over $99

PHYTO FLASH SALE

Save up to 25% on Phyto Perfect Protein + Superfoods

NEW VITALITY

Super Concentrated Red Spinach

How adding this daily supplement can boost your energy & immunity
Shield Total Immune System Support is designed to provide you with many of the best immune system boosting, infection-fighting natural supplements available, in a delicious lemon-flavored powder that mixes easily with your beverage of choice. Two of the top supplements recommended by nutritionists are Vitamin C and Zinc, and we've included a host of other highly effective compounds that work together to keep you healthy.
The Proof is in the ingredients
Vitamin C metabolizes into coenzymes in the body that are essential for health. It's also vital for the formation of collagen that helps maintain skin, bones and blood vessels, and it can help your body fight off infection. Although it won't prevent the common cold, Vitamin C can make it go away faster because its anti-inflammatory properties decrease the severity of respiratory infections. Because it's also an antioxidant, a Vitamin C supplement can help counteract the effects of free radicals from sun exposure that cause damage to your skin.
Since Vitamin C isn't stored in the body, it has to be taken regularly via food or supplements to ensure you have an adequate amount. The absorbable, high-dose Vitamin C in Shield Vital Lemon is 167% of the recommended daily requirement for an adult, ensuring that you always have an adequate amount of this important supplement.
Since Zinc is a trace mineral, your body doesn't need a whole lot of it, but it can make a real difference to your health. It not only gives immunity support and fights off illness, but Zinc is also vital for the formation of proteins in the body and crucial for the production of thyroid hormones. That's why we've included almost three times the daily requirement of Zinc in the Shield supplement formula.
Zinc Citrate is absorbed well, and it doesn't have the metallic taste of some other forms of Zinc. You might even have some Zinc Citrate in your toothpaste since it kills bacteria. It also helps your body attack viruses, promotes heart health and may even guard against macular degeneration. Taking a Zinc and Vitamin C supplement every day is a good way to fight off illness and reduce the duration of colds.
Other Vitamins Included
Vital Lemon Shield also contains a host of other antioxidants, anti-inflammatory supplements and nutrients. Garlic, ginger, turmeric and cinnamon are among the healing spices because of their special abilities. Garlic supports the immune system and lowers cholesterol, ginger is an anti-inflammatory used to treat pain from rheumatoid arthritis, and cinnamon lowers blood glucose and helps prevent adult-onset diabetes.
Black pepper contains piperine, an anti-inflammatory and antioxidant, and it has diverse uses such as relief of asthma symptoms, reduction of arthritis inflammation and elimination of gastric upset. Turmeric, another anti-inflammatory and antioxidant, is a superfood that contains curcumin, a phytochemical that helps with a wide range of health issues. Taking both of these supplements together is especially good for your health since piperine helps your body absorb curcumin.
Wheat grass powder packs a punch with concentrated amounts of calcium, magnesium, iron, chlorophyll and amino acids. It also gives you a dose of vitamins A and E and some extra vitamin C. This may be the reason so many nutritionists believe it helps boost immunity and fight off illness. All of the ingredients in Shield have been carefully selected and formulated in the right amounts to give you the best immune support and help your body fight infection.
Take care of your health with a delicious daily dose!
⭐⭐⭐⭐⭐
"This came along at the right time! I've been adding this to my daily diet to ensure that my immune system can take on anything. I've been drinking this as a tea with hot water and a little bit of lemon. Perfect to help me relax and sleep better knowing SHIELD has my back."
— Michelle S. Purchaser
SHIELD was designed with ultimate wellness in mind. The most comprehensive combination of immune-support ingredients ever combined, you can kick your body into high-gear and stave off any ailment. A true powerhouse for fighting off cold, flu and virus. Bolster your body's potential and give yourself the best fighting chance against any sickness that comes your way. With high doses of essential vitamins, minerals, adaptogens, antioxidants, stress-support and respiratory aids, you can now effectively clean out your cupboard with this one-stop-shop for health. With over a dozen key ingredients, sickness never stood a chance! Armor up today!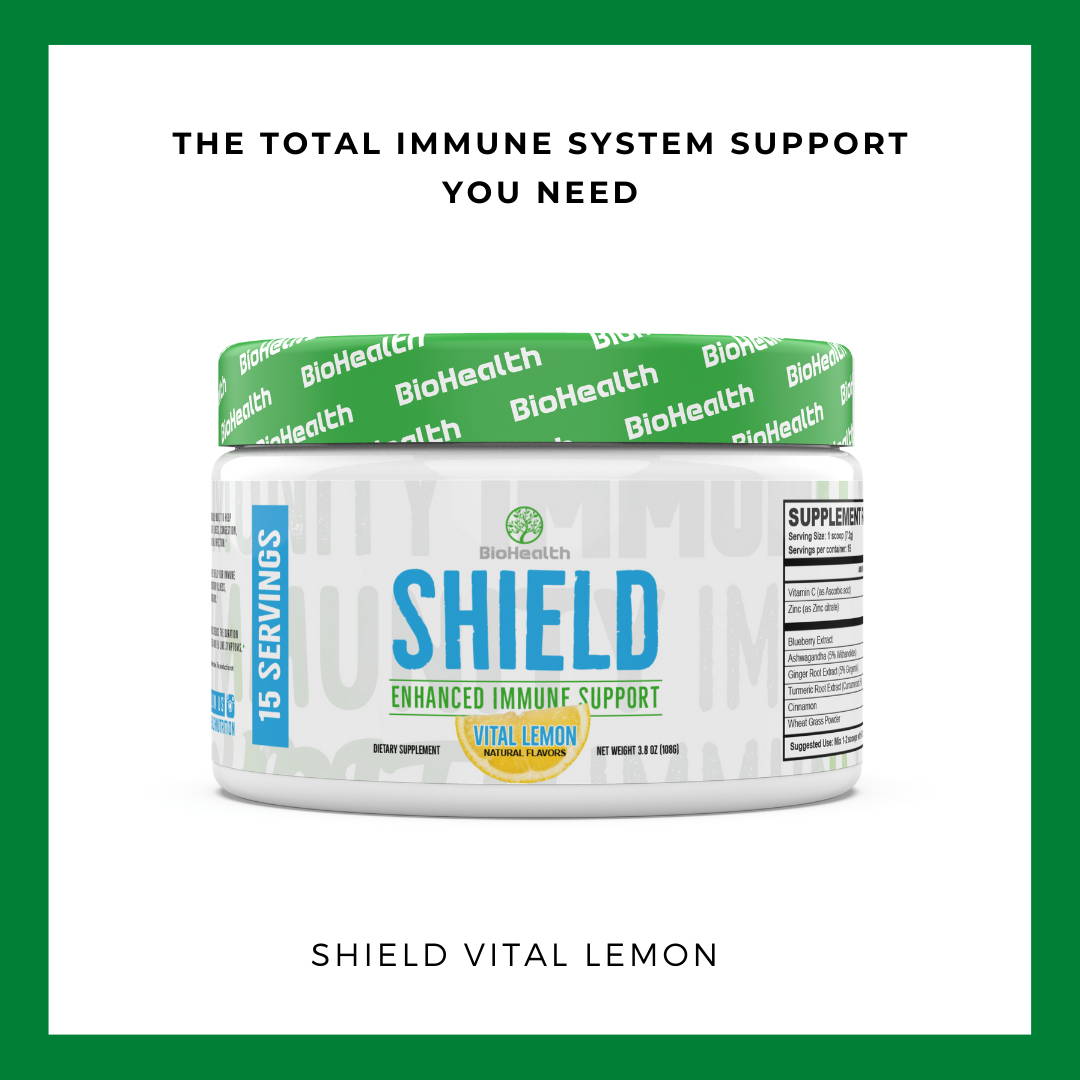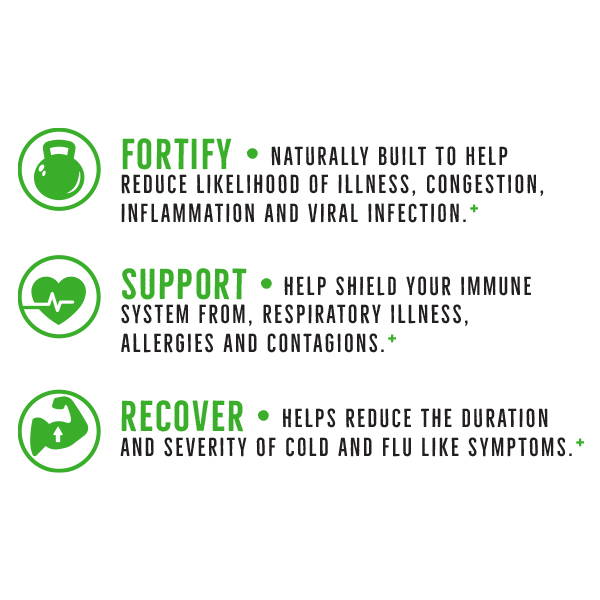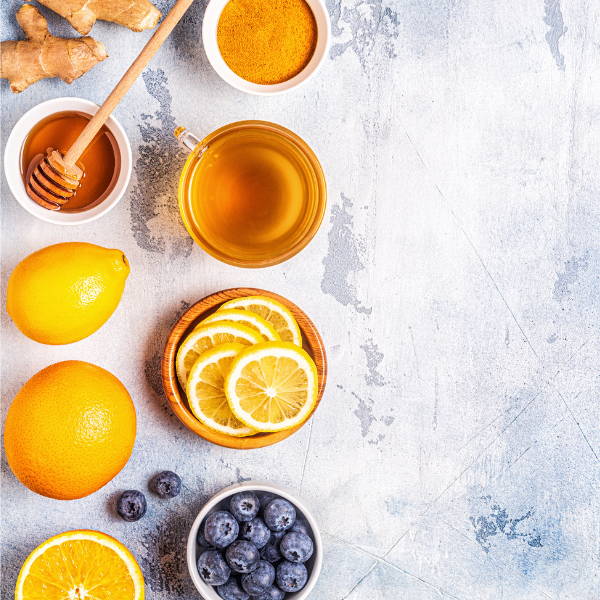 This is next level immune support


The most comprehensive combination of immune-support ingredients ever combined, SHIELD takes immunity support to the next level.
Naturally built to reduce the likelihood of illness, inflammation & infections.
SHIELD is a true powerhouse for fighting off cold, flu & virus.
High Dosage Vitamin C ● Over A Dozen Key Ingredients ● Highly Absorbable ● High In Antioxidants ● Daily All-In-One Nutritional Support
*These statements have not be evaluated by the Food and Drug Administration. This product is not intended to diagnose, treat, cure or prevent any disease.